Project SAR Europe
Around Europe there are different teams of professionals and volunteers doing search and rescue in different conditions and environments, in mountains, urban areas, at sea, in caves or other hard to reach hostile environments. Every team has their unique way of doing things, their own set of skills, their own specific tasks. Likewise, all of them have a common goal, to save lives and rescue those stranded or injured and bring them out safe. After having worked for almost 30 years in and around search and rescue, both as a volunteer and professional, I have experienced first hand the importance of this common thread and the learning opertunities in networking across teams, countries and continents. When I turned the page and moved over to professional photography I realized that photography could be one way to connect and communicate between different teams and cultures in SAR. So I started the SAR Europe Project.
You have to start somewhere
I belive in the constant evolvement of projects and that for a project to ever take off you have to start somewhere. So my original plan was simply to get going and start shooting teams around Europe at my own cost, as a personal project. The goal was to visit at least 10-15 different teams and the end product was to be a travelling outdoor photo exhibition available for the teams to display in their own hometown, base or other location. And even though that is still the plan it keeps evolving as I travel, shoot more and meet more people along the way. As time goes by and images start piling up it may become something more than a personal project, perhaps through crowd funding, sponsorship, collaboration or other opertunities. Or maybe it will stay a simple personal project aimed at putting a face on search and rescue in Europe with my images. Showing that face to the public and the SAR communitee via an exhibition, on-line and/or on-location, in a book, on social media etc. All depending on how the project grows and evolves.
My last project - 112 Responders
The idea for SAR Europe is an offspring from an earlier project I did, called 112 - Responders where I photographed responders from all the different agencies and organizations behind the 112 dispatch center in Iceland. That project also started as a personal project and evolved into a book and two different exhibitions. One in the "Finna enska heitið fyrir björgunarmiðstöð" and an outdoor exhibition outside the Harpa concert hall in Reykjavik city Center and the third and forth exhibition of those images is being planned in the summer of 2017. That project was half way through financed by the Icelandic 112 dispatch center as a part of the celebration of their 20th anniversary in 2016.
Have a team?
I am looking for teams to photograph for the project and if your team is interested in being a part of it or if you know about an interesting team worth photographing , give me a shout. I am looking for all different types of SAR, urban, suburban, mountain rescue, search, cave rescue, swiftwater rescue and maritime, to name a few.
I had met some of the members of the Howth unit years before, during a mountain rescue conference in Dublin in 2008. But this time I was there to capture some coastal high angle action.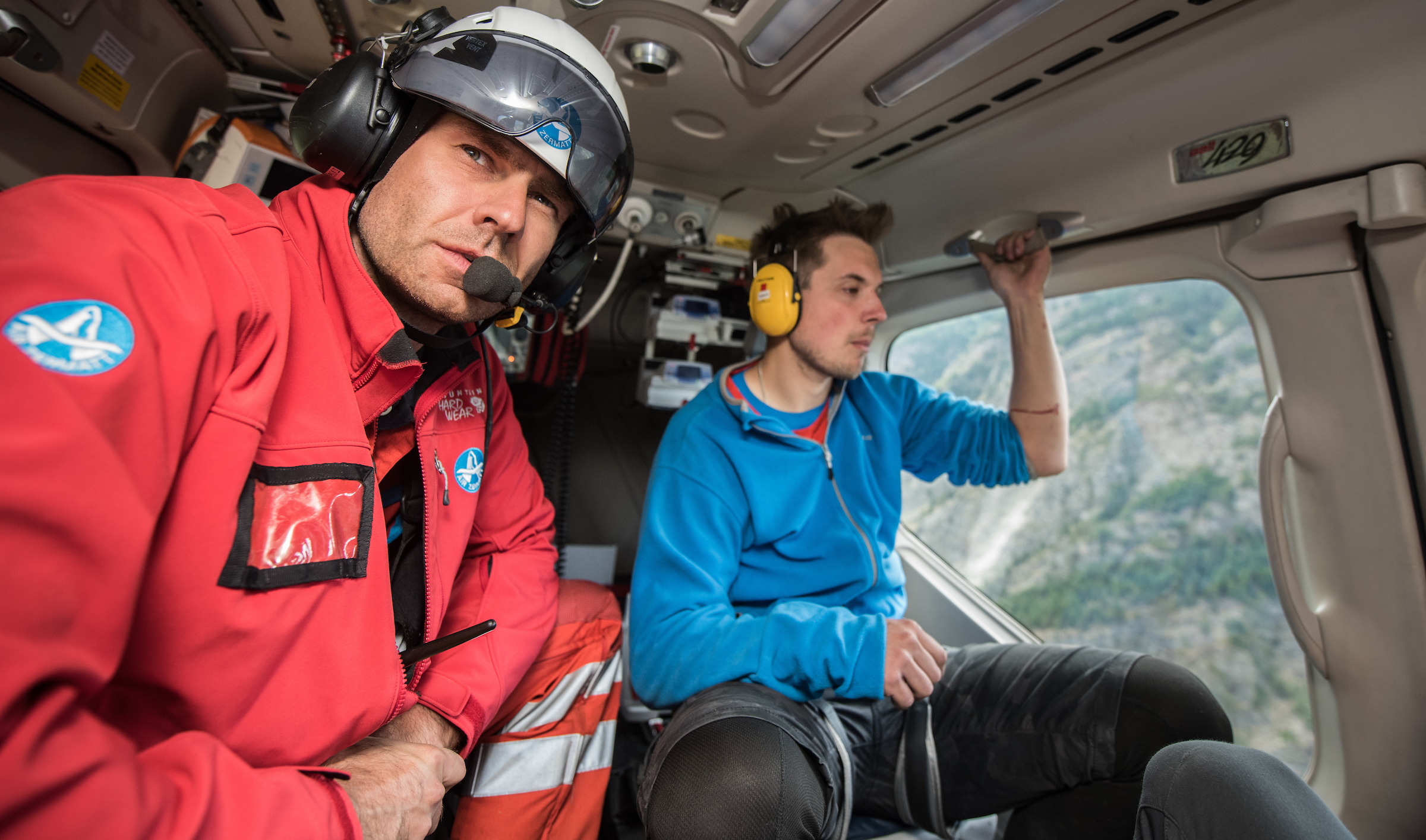 I first got to know the Air Zermatt members when I served as ICE-SAR's deligate at IKAR. So when they welcomed me for a ride-along to photograph them at work I knew I was in for a treat.
Having been around SAR volunteers my whole adult life has done nothing to dampen my respect and admiration for the professionalism and dedication of SAR volunteers. DWMRT proved to be no exception.
This is my home turf and definitely a part of my SAR Europe project. I have been a part of ICE-SAR myself for almost 30 years. Since I was a kid in fact. The ICE-SAR teams are widely recognized as some of the most professional teams around and I am forever proud of being their official photographer.
I was warmly welcomed by the ECRA, the European Cave Rescue Association, during their training in the caves of Bulgaria. What an experience and what a privilege to get the opportunity to have a look into the world of caving and cave rescue in the company of such experienced and professional cavers.